Hello! We're very glad to meet you and share about our beginnings, vision and leadership.
The vision of The Legacy of Hope Foundation was borne from a desire to minimize human suffering, and to enhance the development of underserved communities where the opportunity to do so is present. The Foundation's commitment to embrace a holistic approach 'mind, body and spirit' is at the very core of our existence. This approach is inclusive of but not limited to: education, health and wellness, cultural arts, job training, entrepreneurship, and workforce development program initiatives.
Our sister organization Greater Bethel Baptist Church, continues to be a steadfast anchor, having served the community for 101+ years. This collaborative partner has enabled the Foundation to access resources that have had a positive impact on the community since the civil rights movement dating back to the 1960s and has supported small businesses and aspiring entrepreneurs.
Director, Dr. Booker J. Person, (an Akron native), has been the key to the formation of the Foundation, and its diversified and capable Board of Directors. He is strongly committed to 'rebuild, restore, and revitalize' the East Side of Akron, OH by identifying the community's greatest needs. He knew there had to be effective change to prevent the disastrous decline of the residents indigenous to the underserved communities of which they reside.
As the Covid-19 pandemic reached the city of Akron in waves comparable to that of a tsunami, a Call to Action was needed post haste. With great speed and immediacy, a food pantry was created through collaborative partnerships. The Foundation became one of the first in Summit County to distribute food for the USDA Farmers to Family Initiative. This served as a catalyst to officially form The Legacy of Hope Foundation. The Foundation's desire to provide hope to the residents in the community was borne from this catastrophic occurrence.
The Legacy of Hope Foundation remains constant and driven to pick up those that are less fortunate and build sustainable communities.
Guiding, encouraging servant leaders responsible for corporate governance, policies, objectives and management. Each holds a strong commitment to the highest personal and professional standards.
Pastor, Administrator, Leadership Development, Pastoral Coach, Social Activist, Community Organizer, Recording Artist.
Chief Program Officer, Administrator, Motivational Speaker, Author, Professor, Entrepreneur, Mental Health Coach.
Fortune 100 Inventory Management, Team Leadership, Operations and Sales Leader across multiple industries.
Tax Professional, Staff Accountant, Audit Preparations. Motivated Leader. Workforce Development Mentor.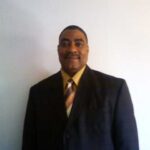 Retired Law Enforcement, Emergency Management, Homeland Security, Public Relations.